17.05.-16.06.2018 Ausstellung: Steve Bauer "Überstunden über Stunden"
Steve Bauers neue Ausstellung Überstunden über Stunden" zeigt die neuesten Arbeiten des Leipziger Künstlers.
Mehr Informationen folgen in Kürze.
22.06.-20.07.2018 Ausstellung: Andreas Hachulla
Mehr Informationen folgen in Kürze.
16. & 17. 03.2018 "Outbird" - Literarischer Salon zu Buchmesse Leipzig
Am 16. und 17.03.2018 öffnet die Galerie Raum 16 ihren Türen für Literatur, Kunst und Whiskey.
Mehr zum Progamm erfahrt ihr unter: "Outbird" – Literarischer Salon zur Buchmesse.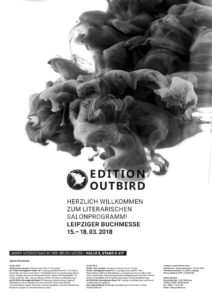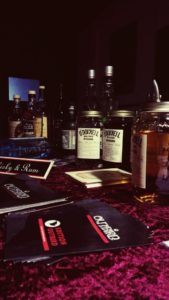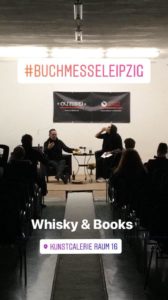 24.02.-09.03.2018 Ausstellung: Ryan van Rensburg
Ryan van Rensburg – ALL THINGS CONSIDERED Kunstausstellung vom 24.02.-10.03.2018
Ryan van Rensburg was born in Cape Town, South Africa in 1980, fourteen years before the end of Apartheid.
Growing up Art was a constant part of his life since his Father, Derric van Rensburg was an emerging artist himself and would later become one of South Africa's most loved for his unique style using rich, bold colours to interpret the African landscape and It's wildlife.
These colours and technique would soak into the subconscious throughout Ryan's life as a young boy and be manifested years later in his Early 20's.
Taking art classes in school would only dip his feet in the waters of artistic expression, however, It wasn't until he was taken under the guidance of his father that he would become submerged in it.
" What I had achieved in six months under the guidance of my father I would not have achieved in 5 years in school. How fortunate I am!"
Ryan draws his inspiration from Pop art and Skateboard culture, screen printing, graphic design, Photography, Typography and the early Dutch impressionists to name a few. Colour and texture make up the skeletal part of his works which are then fleshed if full with a photographic image or type using screen printing or stencils.
The Artist has recently been exploring new ground using type as the main focus of the finished work. A path he says is both terrifying and exciting at the same time.
His themes explore fragments of his surrounding culture that pull on the coat tails of the soul saying look at me! I'm here too! we're relevant and we will not be ignored.
Ryan currently lives and works in Berlin.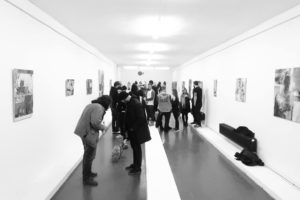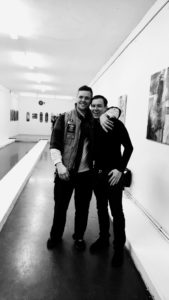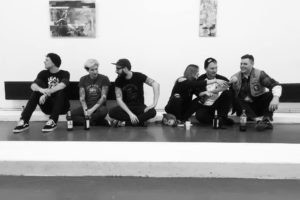 Eröffnung der Kunstgalerie Raum16
Raum16 – Die neue Kunstgalerie in Leipzig Connewitz öffnet am 05.Mai 2017 ihre Türen für interessierte Besucher.
Beginn: 19:00 Uhr
Ort:
Raum16 – Kunstgalerie Leipzig
Windscheidstrasse 51
04277 Leipzig
(Rückseite Werk2)
Tel.: +49(0)341 / 59094500